Pale Horse Coffee
Industry

Retail coffee and snacks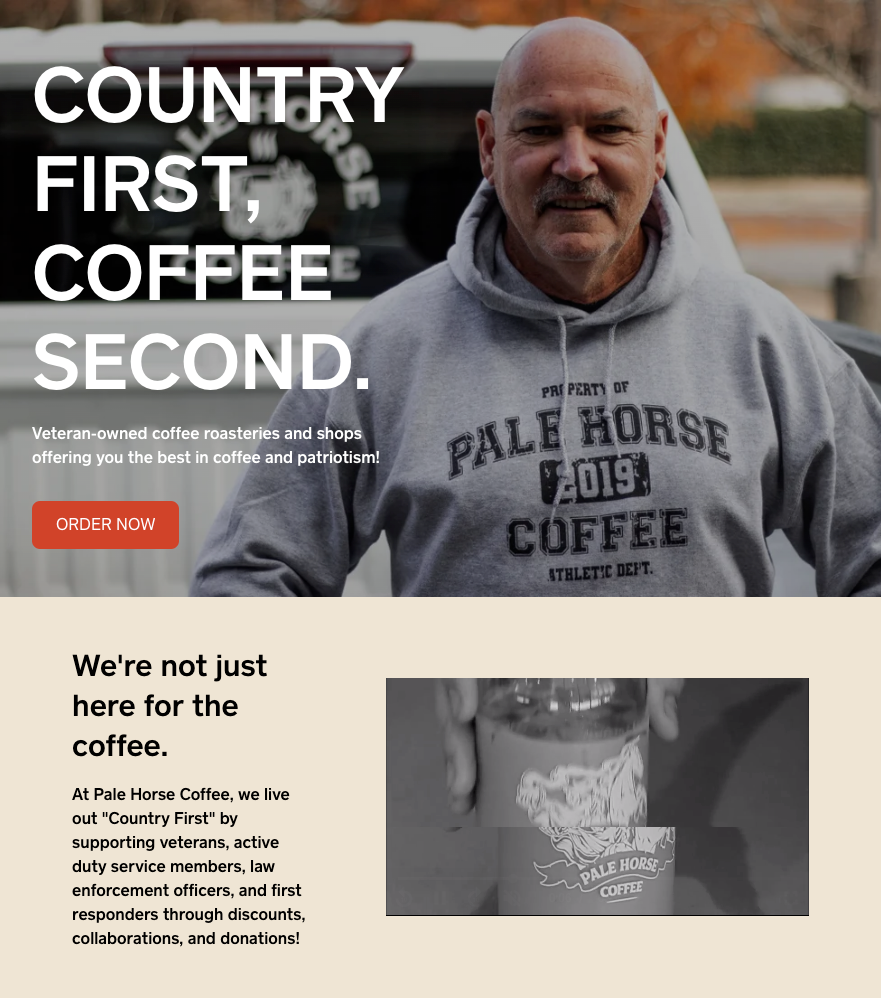 Re-platforming, Migrating Wordpress to Shopify
Re-platforming and migrating from WordPress to Shopify is a strategic decision businesses make to enhance their online store's performance, scalability, and overall user experience. Re-platforming from WordPress to Shopify involves meticulous planning and execution to ensure a smooth content migration, design elements, and functionality migration. Shopify is a dedicated e-commerce platform designed specifically for online selling, offering a range of built-in features, themes, and plugins tailored to the needs of businesses. We begin by comprehensively analyzing the existing WordPress website and identifying the essential components that need to be transferred to Shopify. This includes migrating pages, blog posts, images, customers, orders, and product data while preserving SEO elements such as meta tags and URLs. With a deep understanding of both platforms, our team employs best practices to restructure and optimize the content to align with Shopify's framework. Throughout the process, we prioritize maintaining data integrity, preserving SEO rankings, and minimizing downtime to ensure a seamless transition for website owners and visitors. By utilizing my expertise in re-platforming and migrating WordPress to Shopify, we empower businesses to leverage Shopify's robust features, secure hosting, and reliable customer support to create streamlined scalability while preserving the essence of their original website.
Development and Theme customization
We have developed and customized their theme based on multiple designs provided, implementing the design mockups their marketing team had provided. We have assisted in consulting and selecting the best theme to meticulously modify closest to their brand's desired features and functionality. This allowed us to create a cohesive and personalized online presence with minimal customization, saving our client time on the launch date, and reducing expenses in customizing. Pale Horse Coffee has seen exponential growth since we launched the new store. By leveraging effective ecommerce development strategies, businesses can establish a robust online presence, enhance customer engagement, and drive their overall growth and success in the digital marketplace.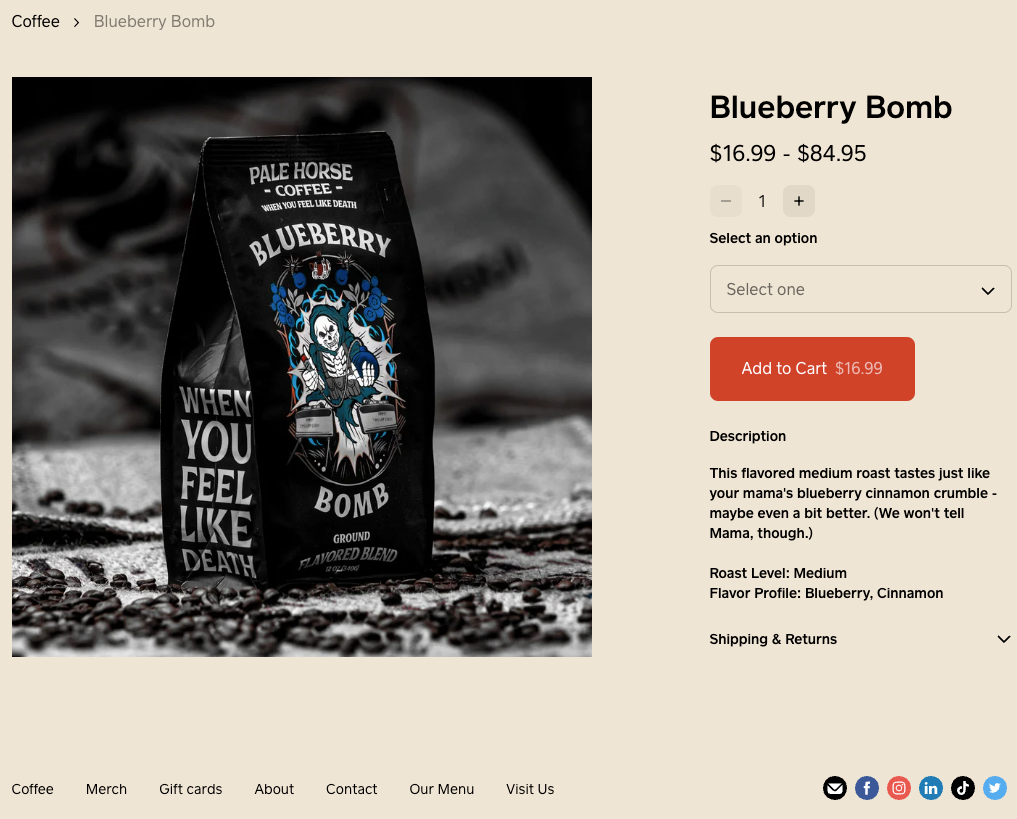 Dashboard Team Management Training
We offer comprehensive training in Shopify Dashboard Team Management. With a deep understanding of the platform's features and functionalities, I provided Pale Horse Coffee with the knowledge and skills to effectively manage their Shopify store through the dashboard. This training program equips store owners and their teams with the knowledge and skills to navigate and utilize the Shopify store dashboard efficiently. The training covers various aspects, including product, management, access control, team collaboration, and maintaining content. We guide teams on how to create and manage user accounts with appropriate permissions, ensuring a secure and streamlined workflow. Additionally, I educate on how to leverage Shopify's collaboration tools, enabling efficient communication and task assignment among team members. By offering insights on inventory management, order fulfillment, and analytics interpretation, our team equipped Pale Horse Coffee with the tools they need to make data-driven decisions and optimize business performance. Through hands-on training, I empower businesses to leverage the full potential of the Shopify dashboard, leading to improved team coordination, increased productivity, and, ultimately, the success of their online store.
Our Process
Concept

Prototype

Development

Launch
Technologies we work with